---
Home
---
Hours & Location
---
Our Staff
---
Our Veterinarians
---
Laser Therapy / Digital Radiographs
---
Small Animal Services
---
Food Animal Services
---
Equine Services
---
Hospital Tour
---
Payment Options
---
Contact Us
---

---

---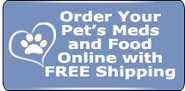 ---

Located at:
700 East Main Street
Milroy, Indiana 46156
(765) 629-2134
Our Staff:
Even if you looked far and wide, you wouldn't find a better group of people than the staff here at the Jackman Animal Clinic. Many people comment on our nice facility or the high quality medical care we offer. But we believe the most important reason clients come back to Jackman Animal Clinic is because of our dedicated and professional staff - a staff who really cares about pets and their human friends.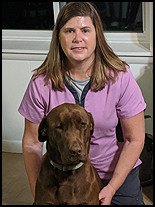 Sue Herbert - Office Manager Sue Herbert has been with Jackman Animal Clinic since August 1985 and is the clinic guru. No matter what it is, where it's found or if we're out of it…Sue has the answer!!! Along with keeping the clinic in-line, Sue has a very active family. Sue's husband Dennis is a local farmer/shop manager for Miller Equipment. Sue and Dennis have 3 children (Steven, John and Brooklyn). Their oldest son Steven is currently living in Fort Jennings, Ohio, raises club lambs and farms. He is married to Tammy and they have a son, Lane. John currently lives in Rush County and works as a journeyman lineman for Rush Shelby Energy. Brooklyn is a student at University of Indianapolis studying Exercise Physiology. Sue is also a very active member of Little Flatrock Christian Church and a leader of the Richland Farmers and Farmerettes 4-H Club. In her spare time, Sue enjoys cooking, gardening, and spending time with her family.
E-mail Sue

Sarah Shaw - Registered Veterinary Technician Sarah Shaw joined the practice in January 2018. She grew up in Woodville, Ohio and graduated high school from Woodmore High School and attended Penta Career Center where she studied small animal care. Sarah then received her Registered Veterinary Technician license after graduating from Stautzenberger College in August 2017. Sarah has one sister and enjoys spending time with her nieces and nephews. Sarah also enjoys camping, hiking, and spending time outdoors. She has moved into the Manilla area and is learning more about the large animal side of her job. Sarah and her husband Ben, have 2 dogs, Oakley & Tucker, and 1 cat, Rojo.
E-mail Sarah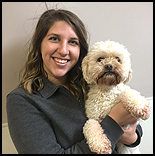 Hannah Knox - Veterinary Technician Hannah joined the team in October 2019. She grew up in Greenfield, Indiana and attended the International Business College Vet Tech Institute where she graduated in 2013. In 2015, she moved to Streator IL, to be closer to her husband and his family where she continued working as a veterinary assistant. In 2019 her husband received a job with the Indiana State Police so they moved back to Indiana. Hannah, her husband Michael, and their daughter Harper now reside in Franklin County. At home they have 3 dogs, two cats and a lizard. Hannah enjoys the outdoors and spending time with her family.
E-mail Hannah

Emily Spaeth - Veterinary Assistant Emily joined the team in August of 2019. She graduated high school at Rushville Consolidated High School. While in high school she was active in the Rushville FFA and a ten year 4-H Member. She is currently studying at Indiana University East in Richmond, Indiana. She currently has four dogs, three cats, one pet beef steer, a pot belly pig, and two donkeys. She lives on her family farm where they raise bucket calves, fat steers, and has four cow/calf pairs. Emily enjoys anything to do with livestock agriculture, dairy cows, and community service.
E-mail Emily

Carol Lempke - Receptionist Carol joined the Jackman's Animal Clinic team in January 2019 after she moved back to Indiana from Pennsylvania. Carol grew up in Rush County. Fun fact: she worked for Dr. Bob during the summers that she attended Purdue University! Carol is an active member of Rushville First Presbyterian Church and the Rush County Chorale. She enjoys antiquing, cooking, reading, and volunteering. She especially loves time spent with her family, including daughters Sarah and Laura. Sarah, husband Ryan, and son Riley live in New York. Laura and husband Matt live in Indianapolis. Carol shares her home with two cats and a loveable, furry Bernese Mountain Dog, Sadie.
E-mail Carol